Cambodian Cultural Village
On the road from the Siem Reap airport to Siem Reap town: here are a few hasty shots made while learning to use my digital camera.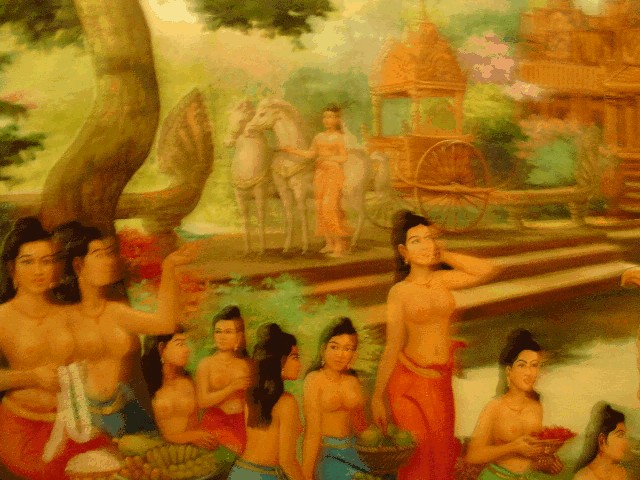 While Chou Ta-Kuan's accounts may refer to some female nudity in the Angkor era, this artist takes enthusiasm in historical depiction
Why look, here's the man himself! This Chinese account is a rare account of Angkor near the full height of the empire.

Cham display.

Madame Tussaud's it ain't, but they're trying.
Classic singers - Sin Si Simuth and... can't make out the plaque.

Below: the audience watching them.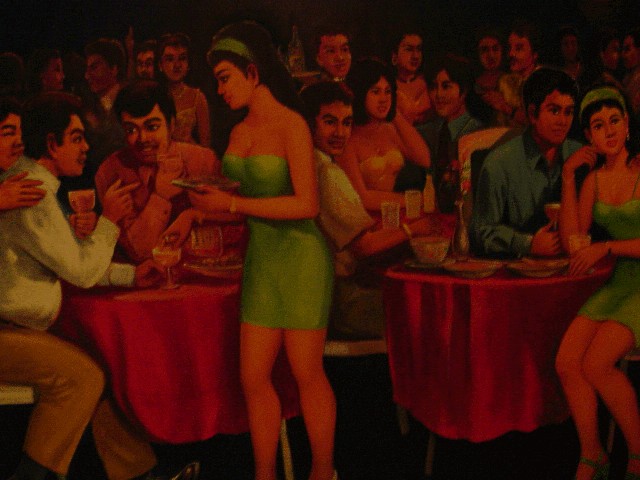 | | |
| --- | --- |
| | Phnong display. |
The photo I expect most foreigners will pay attention to.

There's no Khmer Rouge era display, but this is the UNTAC one.

My take? UNTAC soldiers did a lot more than hang out in brothels, but they did contribute to a boom in prostitution. This is perhaps the closest the display gets to the rather violent last quarter century. (Who wants to see negative stuff on their day off, anyway?)
But hey, there's more! Towering over the whole village is a replica of Phnom Kulen. No landmines on this one!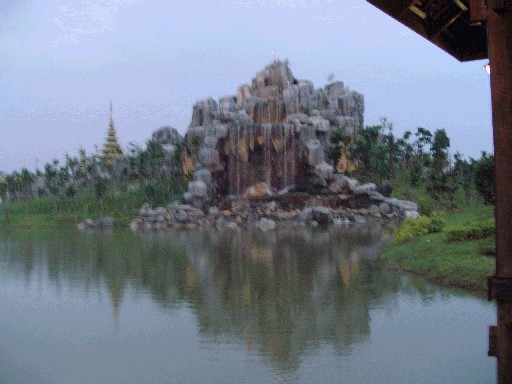 "Millionaire House"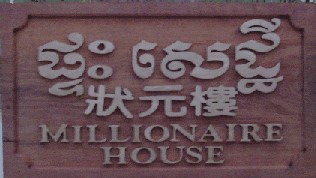 I guess the millionaire is Chinese. Entrance to the house.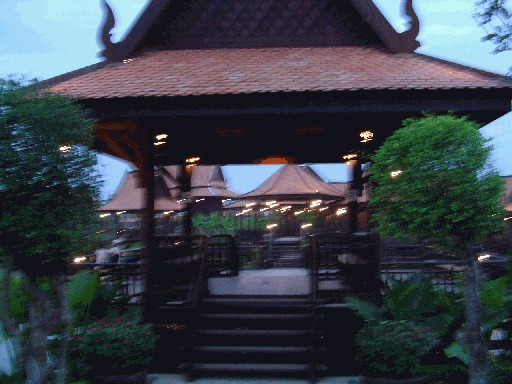 A miniature of the New Market (Psaa Thmei) in Phnom Penh. Built in the 1930s to resemble a Babylonian ziggurat.
And here's a model of Wat Phnom. I half expected to see a tiny elephant walking around.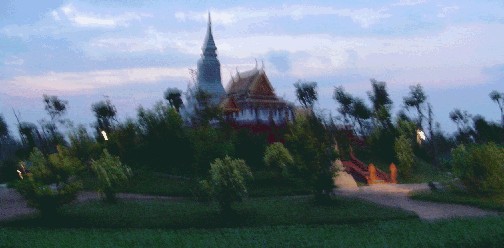 The Village has regular dance shows; a good number of graduates from the Phnom Penh University of Fine Arts end up here.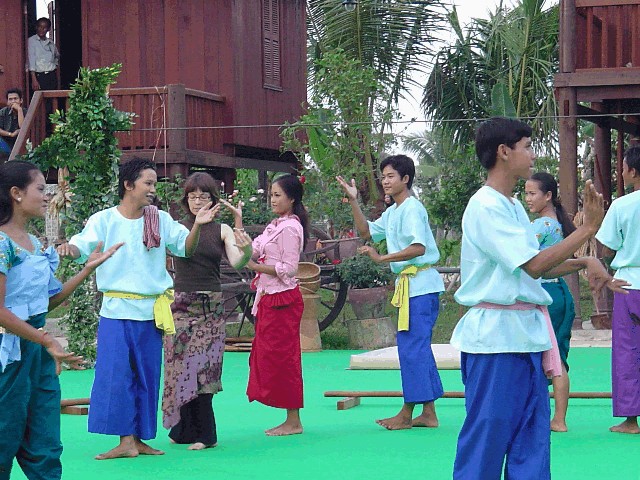 Just don't show up if you don't want to dance!
Foreign price is $5, locals $1. The place is full of Khmer families on the weekend.
While Westerners are big on critiquing 'authentic' and inauthentic culture, this adds a bit to the discussion on culture, from a local perspective, and employs artists to boot.

The verdict? Very kitsch. But I'd go there again, and take my friends.

While it's a very 'pop' rendition of Khmer culture, there's no reason why the place can't evolve and improve.

And it's nice to have a wholly safe environment for kids. Many of whom (see above) were flipping out watching all the excitement.
back to Travels