Oct 3, 2005
GunPlay Just another day in Phnom Penh.
Hey, what's this? Are those real guns? They sure look real.
Nope, just kids playing. I used to play with toy guns. It's a bit disturbing though when you can't tell them from the real thing.
Whoops, jammed!
OK, back in action. (Just don't wave that around near a real soldier or policeman!) Tags: Cambodia
. . .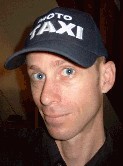 Anonymous comments are deleted. Emails related to this blog may be reprinted.
Popular Posts:
Links:
(link does not necessarily constitute endorsement of politics, religion, lifestyle, institution or fashion sensibility.)

Arts
What's On - Cambodia Arts News
Nonprofits
Profits
Schooling
Other Cambodia Blogs
Listings
travel
Gratuitous Linkage
(c) John Weeks
. . .