Nov 14, 2005
Bon Om Tuk Hey, what's this? A truck full of musicians,
followed by some people carrying a boat down the street.
Hey, it's a boat from the Palace! I wonder if they compete in the races or are there for a ceremonial function.
The Water Festival (Bon Om Tuk) lasts for three days (Tuesday 15 -Wednesday 16 -Thursday 17) and most people take the whole week off. The Festival takes place near the time of Bon Kathan (a Buddhist practice done yearly where new robes are offered to monks), and also marks the start of the dry season. Many villages field a boat team to go to Phnom Penh. The village boat is usually stored at a community temple ('Vat') and the team begins practicing in the months before November. Companies, nonprofits, associations and groups of friends assemble boat teams as well. The teams, their supporters and spectators all come to Phnom Penh. Many rural visitors stay in Chruoy Changvar peninsula, just across the river from the Palace. The riverfront area (where my office and apartment are near) are packed with people who come to watch the races, the city itself has hundreds of thousands of visitors. The roads are blocked off to all essential traffic. Every square meter of space is taken up as vendors sell baby duck eggs, fried bananas and shrimp, noodles, toys, craft items, you name it. Everyone has their favorite team and some watch the results quite closely. There is a Royal reviewing stand just opposite the palace. Cambodia's a country that's been through years of war and social conflict. Often people conjecture that there is a lack of community because of this. (Usually expatriates, in a pub, late at night.) Yet Bon Om Tuk is an impressive display of community organization both at the local and national level, in coordinating the huge numbers of people. The boat race is a rare meritocracy in Cambodia's complicated system of social status. It's also a great celebration of local identity and pride, down to the provincial and village level. Tags: Cambodia
. . .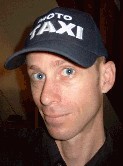 Anonymous comments are deleted. Emails related to this blog may be reprinted.
Popular Posts:
Links:
(link does not necessarily constitute endorsement of politics, religion, lifestyle, institution or fashion sensibility.)

Arts
What's On - Cambodia Arts News
Nonprofits
Profits
Schooling
Other Cambodia Blogs
Listings
travel
Gratuitous Linkage
(c) John Weeks
. . .