Dec 2, 2006
Google in Khmer is up and running at www.google.com.kh.
(The translation of 'I'm Feeling Lucky' is funny but I wonder if people will click on it. ) It's been in development for some time, but a link on the main page to Google Khmer went live about a day ago, if you're checking from Cambodia. I haven't spotted a press release so I think it's in beta. Even several months ago Khmer queries were working, but there wasn't much indexing. A number of internet cafes are defaulting to this when people hit Google search. But for some it just appears as a string of question marks and gobbledygook. Virak and I were checking it out last night; it's in Khmer Unicode! Between this and the Cambodia Yellow Pages using the same standards, it's a strong incentive to install unicode and get up to speed. Postscript: Wanna has been keeping a close eye on this development, check out his blog for the very latest. http://blog.icambo.com/2006/12/khmerized-google-released.html And KI-Media cites an article from the Cambodia Daily. http://ki-media.blogspot.com/2006/12/google-launches-khmer-language-version.html Tags: Cambodia,internet
. . .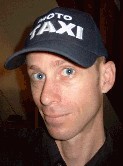 Anonymous comments are deleted. Emails related to this blog may be reprinted.
Popular Posts:
Links:
(link does not necessarily constitute endorsement of politics, religion, lifestyle, institution or fashion sensibility.)

Arts
What's On - Cambodia Arts News
Nonprofits
Profits
Schooling
Other Cambodia Blogs
Listings
travel
Gratuitous Linkage
(c) John Weeks
. . .