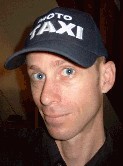 Anonymous comments are deleted. Emails related to this blog may be reprinted.
Popular Posts:
Links:
(link does not necessarily constitute endorsement of politics, religion, lifestyle, institution or fashion sensibility.)

Arts
What's On - Cambodia Arts News
Nonprofits
Profits
Schooling
Other Cambodia Blogs
Listings
travel
Gratuitous Linkage
(c) John Weeks
. . .