Election day (Sunday 27th) is fast approaching. Party caravans are cruising the streets: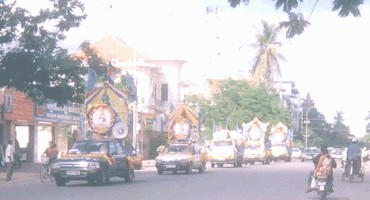 Here's the ruling Cambodian People's Party (CPP),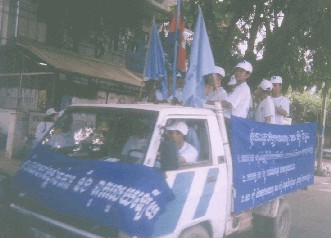 Opposition Sam Rainsy Party,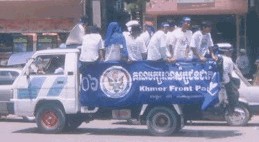 and Khmer Front Party. In total 23 parties are fielding candidates. The big two are CPP and Funcinpec, with Sam Rainsy party the largest beyond those. More at www.bohchnout.info.