In dribs and drabs I am moving house. (From Tuol Tom Poung (house #1) to Boeung Keng Kang (house #2, housesitting for a friend) to near the museum (house #3 and final move)).
Meanwhile, all and sundry are visiting Cambodia, like my old housemate Nicola, who's back from Vietnam with digital camera in hand. (Proof below – shrimp at the market.)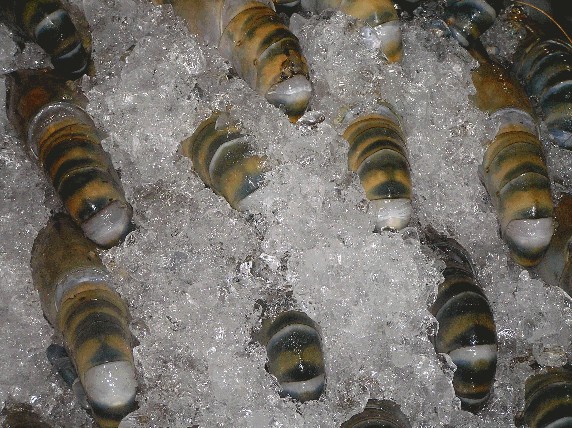 Shadow Puppet show to keep an eye on, CVs to review, report to draft, office to rent, ah yes, it's the busy season.
As I grab a load of clothes from near house #1 I see a curious good luck charm. Weird, but I have to remember that designs and symbols in the east often have a completely different significance than in the west. Virtually every store and house has some kind of good luck charm, of endless variation.