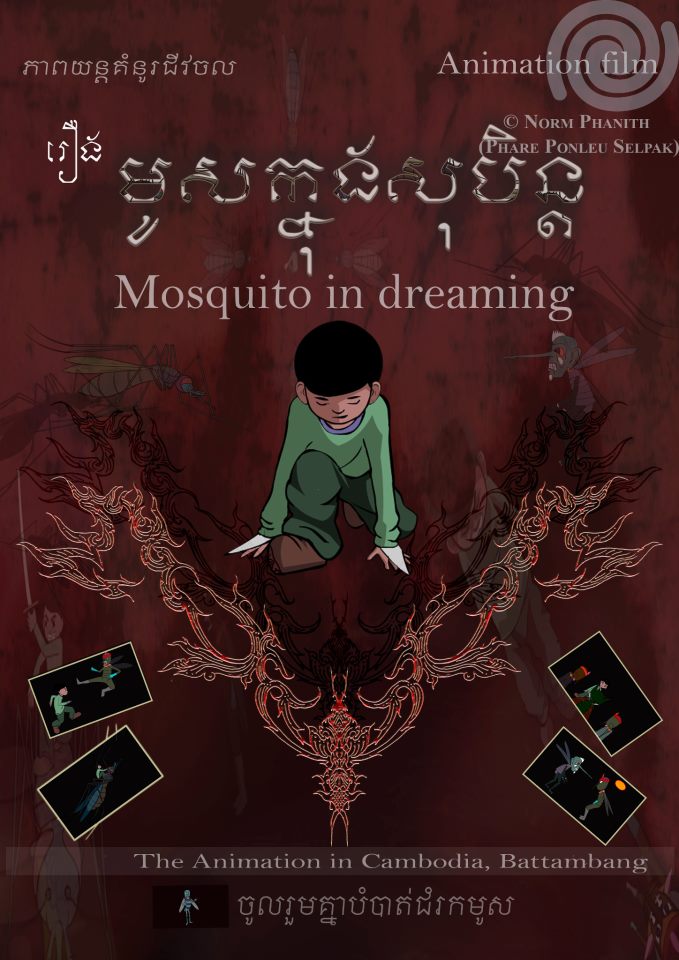 One of the best deals in town is the 'Cinema Saturday' regularly held at Bophana Center.
Today's session also coincided with UNESCO's  'World Day for Audiovisual Heritage'.  Despite some speechifying, a full house enjoyed a diverse session of short films.
The animation (by Panith Norm) itself is six minutes long! That's pretty amazing given the amount of effort it can take. And it looks like it's been around for at least two years.
The story itself is reminiscent of video games, a little boy fights his way up a chain of mosquito mooks to grapple with the final boss. Here, see for yourself.
Award – winning animator Puy Chhunly lends his voice to some of the characters. Wonder what else is cooking with animation up north?
(Thanks to Cambopedia for spreading the word!)