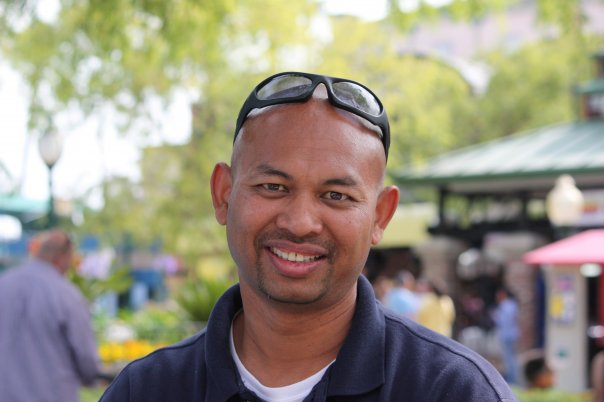 It's a very small world. It seems that where ever I go,  Marin seems to turn up sooner or later.
I first met him during a brief stint grant-writing at United Cambodian Community in Long Beach. Years later, after I moved to Cambodia, we both ended up working in Siem Reap.     For several years he was based in Phnom Penh, doing his best to reconnect to a country he left as a child, under very difficult circumstances.
All during this time, he was writing.
Marin would sometimes talk of his attempts to recapture his fleeting memory, having grown up as an orphan.  Memory of wartime is a tricky territory to explore, but he started chronicling what he could remember, which grew and grew.  Over time what was a brief manuscript blossomed into a book.  Returning to the USA to continue his higher education, he doubled down on his writing — and the tale began to take its final shape.
Marin has many more stories to tell, and I'm excited to see him release his very first book.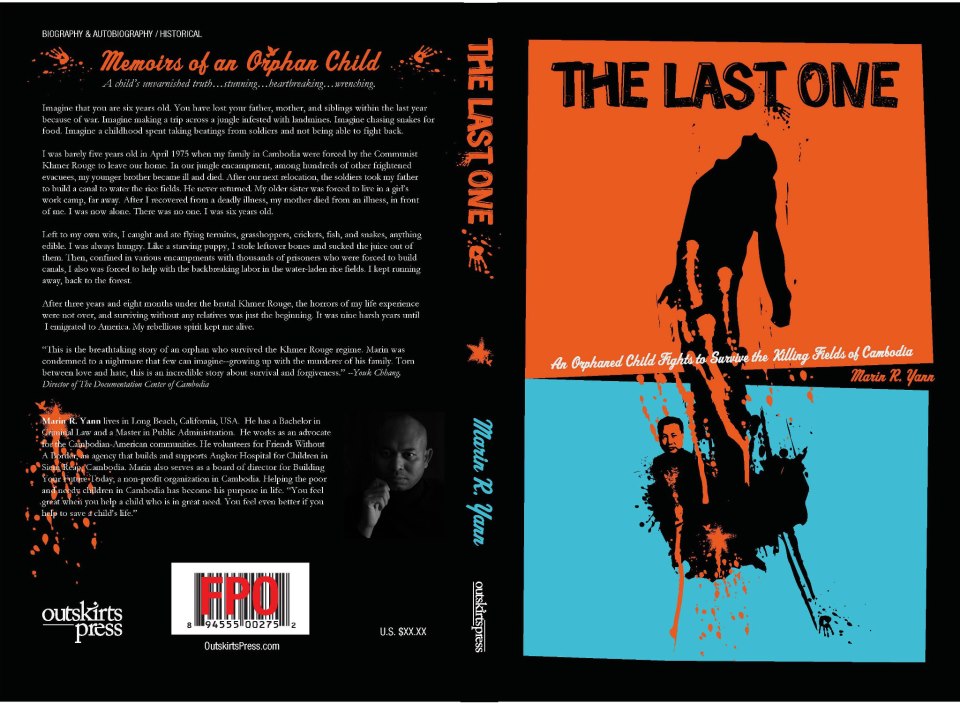 ================================
Book Launch: April 12, La Lune, Long Beach.
When: Friday, April 12, 2013
Time: 7:00 p.m. – 9:00 p.m.
Where: La Lune Restaurants
2801 E. Spring St.
Long Beach, CA. 90806
*$25 including drinks, 2 appetizers, and 3 courses meal buffet style.
* Raffle tickets.
RSVP Marin
Email:marinlastone@yahoo.com
http://www.facebook.com/events/152519131577892/
Monies raised will benefit:
Friends Without A Border http://www.fwab.org / http://www.facebook.com/fwabny
Build Your Future Today Center http://www.center-bft.org / http://www.facebook.com/BFTCenter.Cambodia
===============================
Postscript: More links:
The writing of the book: http://evenhigherlearning.wordpress.com/2013/03/22/meeting-and-working-with-marin-yann-on-his-memoir-the-last-one/
Facebook Page: http://www.facebook.com/pages/The-Last-One/416513748434473
GoodReads Reviews: http://www.goodreads.com/book/show/17658537-the-last-one
Press: http://www.kcet.org/updaily/socal_focus/commentary/transpacific-routes/from-refugee-to-role-model-a-cambodia-town-story.html