Rajana, Dengue Fever
The Rajana Society at University of Washington is having logo design contest.
http://www.rajana.org
If you're artistically inclined, give it a try!
Tour dates for Dengue Fever: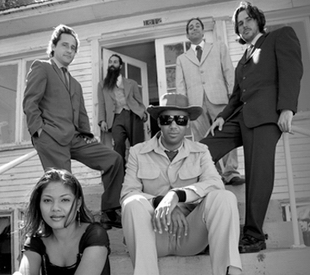 Hello Everyone!
Sorry this is going out a bit late but the guys are on the road…The album is now out! So go to your local retailer to find it or you can order it online from cdnow/amazon…Or you can pick it up at one of the upcoming shows. We are also starting to pick up in rotation at radio stations across the country and have been heard locally on KCRW the past few weeks…
You can also check out our (almost finished/work in progress) website! www.denguefevermusic.com
Keep checking back for updates–
A big thank you to Albert and Karie for all the help!
We also have a handful of west coast dates to celebrate our album release–and a few of them are even free!
Thanks again to everyone who has been supportive of us, we hope to see you out on the road this month!
Dengue Fever
–6.17–
San Francisco, CA
Amoeba Music
1855 Haight St
415.831.1200
6 pm
In-Store Performance
Free
–6.18–
Portland, OR
Music Millennium
Northwest Store
801 NW 23rd (at Johnson)
503.248.0163
6 pm
In-Store Performance
Free
the Blackbird
3728 NE Sandy Blvd
503.282.9949
with The Forms and Anathallo
$6
–6.19–
TBA
–6.20–
Bellingham, WA
3 B Tavern
1226 N State St
360.734.1881
with Alamo Social Club
–6.21–
Seattle, WA
Comet Tavern and Beer Bar
922 E. Pike Street
206.323.9853
–6.22–
San Francisco, CA
the Make-Out Room
3225 22nd St
415.647.2888
with Afrodesia
8:30 pm
$tbd
–6.28–
Los Angeles, CA
Amoeba Music
6400 Sunset Blvd
323.245.6400
6 pm
In-Store Performance
Free
–7.9–
Los Angeles, CA
Tangiers Restaurant
2138 Hillhurst Ave
323.666.8666
with the Trachtenburg Family