Valentine's Day
A HIV awareness Shadow Puppet show launch finds me scrambling to get freebies for a performance in Khien Svay. (by Sovanna Phum/Cambodian Living Arts) It's Valentines' day and it's the most heavily marketed foreign holiday I've seen in Cambodia.
I get some industrial size boxes of condoms from family planning giant PSI, which made its own inimitable Valentines.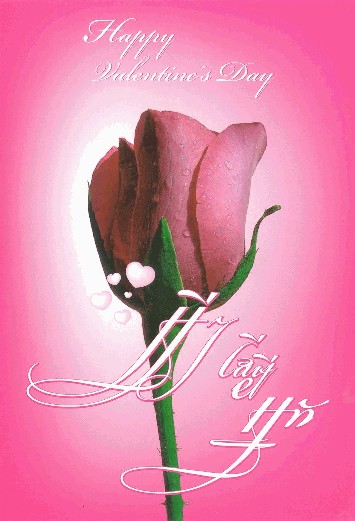 (Hard to believe it's Khmer, but it says, 'All for you') My office mates and the Sovanna Phum folks took great amusement at big condom boxes as I handed out valentines to everybody. Well, today of all days it wouldn't hurt to have a few around.
The show in the countryside is good fun, and it's great to see Sovanna Phum perform in the field. They are fully booked this dry season for performances, and one of their shows covers land management – who owns land, and who has the right to use it?
I've just been given their lush full color comic that accompanies the show. I'll have to see how it matches up with my collection of other NGO comics.