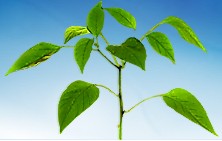 Kumomo Tree Charity Project
[Courtesy Tharum]
In rural Cambodia, hundreds of villages are still deprived of functional primary and secondary schools. American Assistance for Cambodia (AAfC) founded the Rural Schools Project in 1999, has led the effort to construct over 300 primary and lower secondary schools. One of the schools will be built from the advertisers' booking fee through the Kumomo Tree Charity Project.
"I am honored you have chosen us as one of the charities to support and give you our blessing to list us, as well as your creative skill and community spirit," said Mr. Bernard Krisher, Chairman of AAfC. For every successful ad space booked, Kumomo collects a booking fee from the advertiser and contribute to the Cambodian Rural School Project fund, while any remaining goes directly to the space owner.
It took the team of 12 a full 6 months to realize the Kumomo concept and it's finally launched to the public 2 weeks ago. Once the fund hits USD13,000, the check will be issued to AAfC. The team hopes to deliver the first check within the next 3 months. About Kumomo Kumomo is a free ad space booking marketplace to buy and sell advertisement space. It is not totally limited to online ad space but also physical ad space or any unconventional space that you can ever think of. There is no cost for publisher to list their ad space.
Kumomo collects a booking fee for charity purposes while the remaining ad revenue goes directly from advertiser to space owner. It is a commission free booking platform with no cash holdback. For more details, visit www.kumomo.com
Tags:cambodia