In a country where Valentine's Day bears broad similarities to Prom Night, romance is serious business.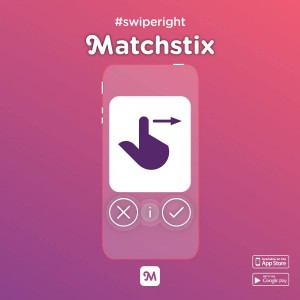 Hence there's a bit of hubbub about the first Khmer-language 'friend finder' (wink wink) / dating app 'Matchstix', going strong since its July launch.
http://www.phnompenhpost.com/post-weekend/swipe-right-bringing-hook-apps-cambodia
http://www.khmertimeskh.com/news/13885/matchstix-delivers-cambodia—s-first—-friend-finder—-app/
Tinder-style functionality in Khmer language? Many parents will be appalled at the idea. But in a country that is phone-crazy, with more sim cards than citizens, it may be hard to avoid.
But let's see what the target group – young, urban, literate Cambodians – derive from it. Already, the product team is setting its sights on a bigger target – Myanmar, one of the few countries in the region where regulation will be tough to enforce. (See below).
Cambodia is a country that adores the concept of romance in music and film, but is still deeply conservative.  As recently as 2006, wives of government officials wanted a ban on 3g phones, on the rationale they'd enable mistresses. https://www.cambodiadaily.com/archives/senior-officials-wives-want-3g-phones-banned-1118/
I'd expect future apps to be used as a family effort – as we are seeing in the Indian diaspora.